Inca Gold Organics is based in Toronto – Canada, founded in November 2011 by Juana Garcia. Her Incan ancestry, South American upbringing, and a pressing need to provide for her autistic son with gluten-free healthy diet, led her to select Quinoa, Chia, and Maca, her ancestors' superfoods, as the line of our business.
Our INCA'S GOLD brand was created to illustrate our respect for these ancient superfoods that were valued as gold by the Incan civilization for their unique nutritional and health benefits. So, today we can continue appreciating these superfoods as harvest of organic gold for better health.
Our high-quality products support our history of steady growth. We supply high-quality, plant-based, gluten-free organic Quinoa, Chia, and Maca products (raw seeds, flours, flakes, capsules, and powders), a sought-after product line in today's market. We are highly scalable through a solid proven network of established partnerships with our farmer-suppliers, warehousing and distribution network, co-packers, and pouch makers, any request or quantities are achievable.
We are committed to delivering nutritious, gluten-free, plant-based superfoods of ancestors to consumers around the world.
Our brand INCA'S GOLD illustrates the promise of quality and respect to the ancient superfoods – Quinoa, Maca and Chia Seeds, consumed by the Incan civilization and valued as gold for their unique nutritional and health benefits.
Quinoa was a sacred crop to the people of the Inca Empire, to the point that the Emperor or Sapa Inca would sow the first seeds of the growing season. So closely were they associated that Quinoa became colloquially known as "the gold of the Incas".
Dependable quality supply
Reliable delivery and customer service
Strong Suppliers Partnerships
Robust distribution-logistics capability
Solid supply chain partnerships (co-packer, packaging, and pouch maker)
Doable reasonable pricing
Scalable and innovative
Minority WOMEN OWNED Certification# S26606601 by WEConnect International
Source ingredients directly from indigenous farmer-suppliers. Support and assist their sustainable best practices and quality control
Strong partnerships with farmer-suppliers ensuring fair trade payment and respectful treatment
Use of environment friendly packages and practices
Giving back partnership with Autism Canada to donate per product bag sold
Sustainable practices and fair-trade
Organic ingredients and high-quality products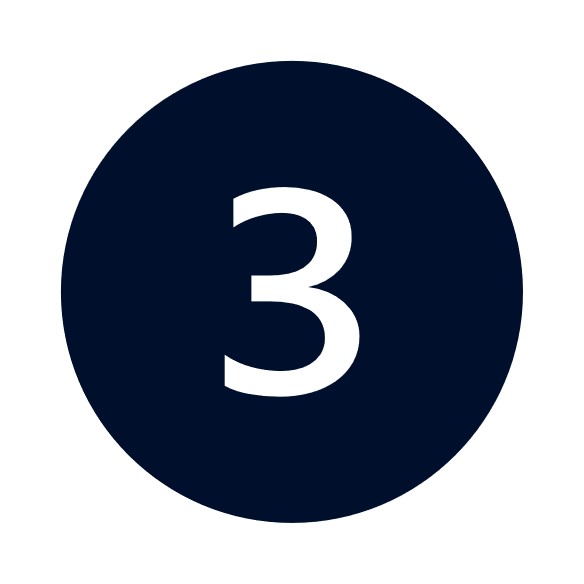 Environmentally responsible growth
Juana Garcia, born in Peru, is a business leader who was driven from an early age to become an entrepreneur with a strong passion for international business.
Losing her mother at 4 years old; Juana overcame many challenges. This fueled her passion to succeed which included graduating from the National University of Engineering in Lima, Peru as an Industrial Engineer and a member of the Association of Peruvian Engineers. Juana navigated her way through a male dominated field working hard, being assertive and continuously advancing in her career.
In 1987, Juana landed in Toronto, Ontario. She endured difficult situations as well as becoming a single mom. Along the way, she accepted an internship with Maple Leaf International to fulfill her goal to become a leader in international business. It was then, Juana's son was diagnosed with Autism. She accepted a position with the Federal Government to provide her son with more time for his childcare, therapy and support for his disability while working in a 9 to 5 stable and less stressful environment.
It was Juana's son's gluten-intolerance that led to Inca Gold Organics, incorporated in 2011, as an importer and distributor of organic, gluten-free foods including quinoa, chia seeds and maca products, her ancestors' superfoods. She created the INCA'S GOLD brand to illustrate her respect for these ancient superfoods that were valued as gold by the Incan civilization for their unique nutritional and health benefits.
Juana once again bridged the gap in a male dominated environment to build meaningful relationships that support Inca Gold Organics' reputation as a reliable supplier of quality organic superfoods. Committed to a global community, Juana's background and her unique upbringing is what set the foundation for the success of Inca Gold Organics and INCA'S GOLD'S products today.
Her South American roots and understanding of the value of superfoods provided the framework to develop an untapped market and build connections with suppliers, turning her dream into a reality. Today her passion continues for family, business and building relationships in the global community.
We sell our products directly to customers through both, online and offline channels.
To see and buy our products online, you can go to our online store: INCA'S GOLD Store.
See the following link to find our products in a store: Retail Stores.
We provide Organic Quinoa, Organic Maca and Organic Chia to food manufacturers. To know more about our products and capabilities. click here: Bulk Info
We provide Organic Quinoa, Organic Maca and Organic Chia to distributors for retail supply. To know more about our products and explore collaboration, click here: Bulk Info
Sign Up for Our Newsletter